Your Design Career Starts Now!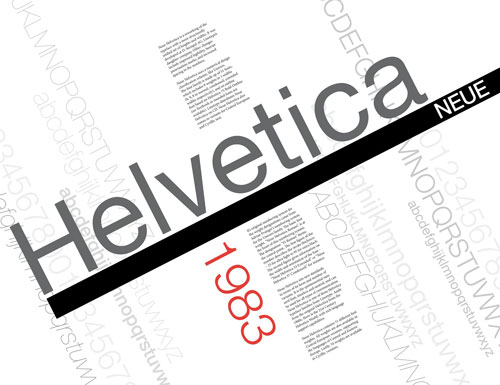 Not just markers, x-acto knives and mechanical boards…
Graphic Design is considered a high tech, IT job.
Graphic Designers fuse creativity and technology to create visually engaging graphics that communicate a message.
If you're creative, have a good eye for color and composition, and love technology, then the graphic designer career path is for you. Graphic designers' duties vary widely and include designing web pages, laying out catalogs and newsletters, designing logos, marketing collateral and any other web, print and interactive materials your company or clients require.
source: http://www.itcareerfinder.com/it-careers/graphic-designer.html
The demand for well designed graphics – and skilled graphic designers – is at an all time high. From web design and multimedia advertising campaigns, to print publishing and package design, clients expect modern branding initiatives to increase sales and elevate their status. Self-employment opportunities are abundant for talented designers with entrepreneurial spirit. Contributing to graphic designer job growth is the omnipresent need for innovative web and multimedia designs, now that almost every business has a website and social media presence requiring eye-catching graphics.
While graphic design can be a fun job, a graphic designer career should not be taken lightly. To be a successful designer it's important to carefully construct your learning plan, continually advance your skills to keep pace with the latest digital design technologies, and build on your portfolio of work. Word of mouth and feedback from past employers typically plays into the decision to hire graphic designers, so reputation & quality of service are essential to long-term success.
Graphic design courses can help you unlock your natural talent and prepare you for a job you'll love. There are numerous graphic designer training programs and specialized college degrees featuring coursework in cutting-edge print and digital design techniques. Compare the top-rated graphic design courses & degrees in the U.S., Canada and online.
a.k.a. Graphic Artist | Digital Media Designer | Web Designer | Adobe Graphic Designer | Interactive Media Designer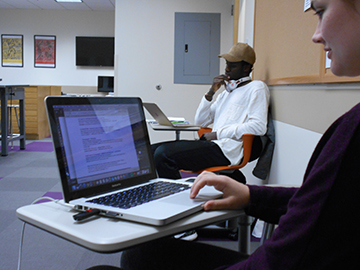 Required technology for design concentration majors
Platform specifications:
Apple Macintosh or Windows PC with minimum 512GB hard drive and 16GB RAM and backup drive. Note: Laptops (Macs and PC's) seem to have a shorter lifespan than do desktop systems, so a 1 or 2 TB backup drive is highly recommended.
Peripherals: For graphic designers, there are many peripherals to consider – scanners, graphic drawing tablets, DLSR cameras, iPad/tablets, and large format printers. The Design program has tablets, printers and cameras for use by students and the department has 25 Mac computers in 3 labs (2 labs shared with Photography) with access to scanners for students use too. A design student can survive just fine without purchasing these peripherals as long as they are well organized, able to plan ahead, and have disposable income to pay for large-format printing.
Use professional grade facilities & software
You'll use our dedicated computer labs equipped with Macintosh computers, scanners, graphic tablets, b/w and color laser printers, and large format inkjet printers – as well as a more traditional media studio for ink, dry media and gouache watercolor illustration techniques. You'll also become intimately familiar with the Adobe Creative Cloud, the professional-grade software in your courses, including Photoshop, InDesign, Illustrator, Acrobat Pro, Flash, Dreamweaver, Premier, and AfterEffects, as well as 3D modeling and animation software such as, Blender and Cinema 4D.
Graphic Design and Art are expensive concentrations and purchasing materials, supplies, and printing is required and expected of students.